This is a re-post of Jennifer Wharton's post on her own blog, View from The 4th Chair. Please check out our previous posts for more about Jen and her interview.
The International Women's Brass Conference took place this past June in South Jersey at Rowan University. On top of meeting a bunch of ladies who rock, I was lucky enough to be asked to perform with Athena Brass Band, DIVA Jazz Orchestra and in Jeannie Little's recital/presentation.
Athena was filled with professionals in service bands, brass bands and symphonies around the country and directed by my longtime friend, Jessica Sneeringer. I met Jess in the Disneyland College Band in 1999. (Read my article about it here.) After 5 extremely well-run rehearsals and a soundcheck, we took the stage. The music selection, the soloists, the level of sensitivity in the band – everything blew me away. We made some great music that night. In case you missed it, listen to the Athena Brass Band at the IWBC 2017 here.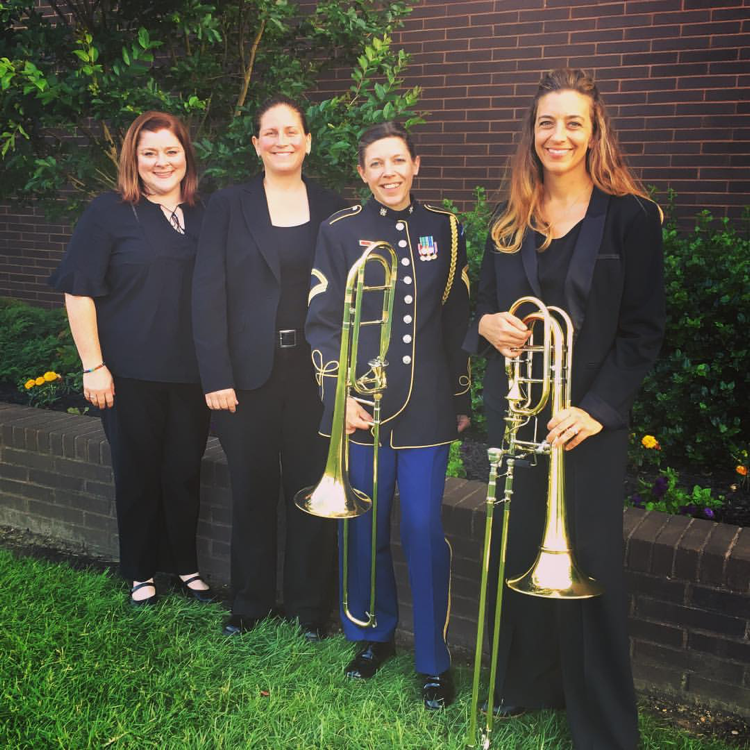 My second performance was filling in for Leslie Havens in the DIVA Jazz Orchestra. DIVA is led by drummer Sherrie Maricle and has been around for decades and has been home to folks like Ingrid Jensen, Nadje Noordhuis, Jen Krupa, Sharel Cassity to name a few. It's always really impressive how deep the "bench" is for DIVA – there are always new players that get some of their first big opportunities from Sherrie. I always feel like it's an honor to be able to sub in the band and try my hardest to do a great job in Leslie's absence. There are some tasty stuff for the bass bone to play in Scott Whitfield's arrangement of 76 Trombones and on I'm Gonna Go Fishin'. The whole concert is can be viewed here. Enjoy!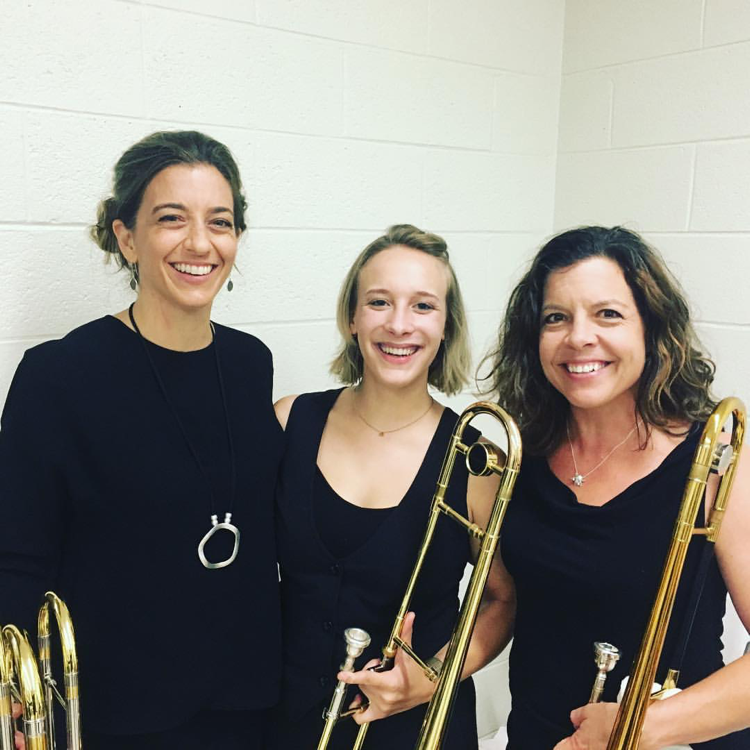 Finally, on Saturday, I joined Carol Jarvis (Sting, Seal, London Symphony), Natalie Mannix (University of North Texas, Delaware Symphony) and Donna Parkes (Louisville Symphony) for Jeannie Little's (Montana State University and loads of orchestras) recital/presentation. We played Jeannie's arrangement of Getting Sentimental Over You and then she spoke about Tommy Dorsey and his influence on French music, specifically Tomasi. I wish I could've taken everyone with me back to NYC!
I didn't get to see as much of the conference as I would've liked. I didn't get to talk to Abbie Conant (who I met doing a Chinese Funeral in San Francisco but that's a different story). I didn't get to hang a lot afterwards. But what I did hear and see and the people I did meet will stay with me for a long while. Ladies, YOU ROCK!

Thanks Jen for letting us share your post and check out more of Jen here: http://jenniferwharton.com/